CloudM: Do Good Plan
Our aim is to create a space centred around inclusivity and making a positive impact on all people, communities and the planet - this is what we call our Do Good Plan.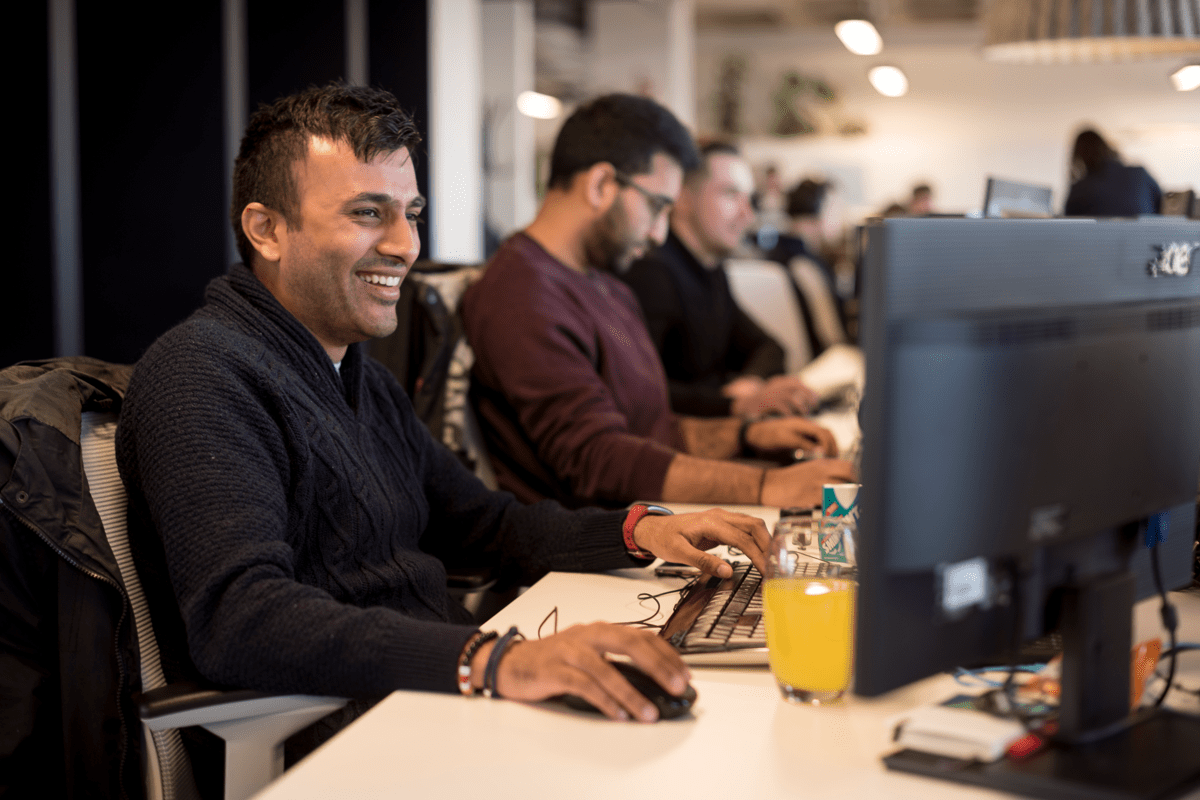 Quite frankly, we understand the current state of our industry and we're not proud. But in true CloudM style; when we don't like what we see - we do something about it!
We know we can't change the world overnight, but we've created a long term plan owned by our people.
External Impact. Building long lasting strategic Partnerships with networks to offer opportunities and to inspire future technologists.

Mentorships. Allowing team members to spend time mentoring people from Under represented groups.


Invest in a sustainable future. Making sustainability feasible for our teams and taking steps to make the planet healthier.


CloudM Culture Champions. Are our internal advocacy groups who focus on initiatives to drive an environment of inclusion and influence change in the diversity of the industry and the status quo. We have Tea Break Conversations run regularly on a wide range of topics from Anti-Racism to enhancing the experience of Neurodiverse colleagues.


Thought Diverse Interviews. We train our Culture Champions to take part in the interview process in order to increase diversity of thought in our interview panels. Our hiring managers also understand the importance of diversity & inclusion in the hiring process and beyond.

We believe that everyone is responsible for driving change; as such we measure and share our progress on initiatives and commitments on a regular basis. And if we go quiet; anyone in the business can ask for an update.
Our Partnerships
The GM Good Employment Charter is driven to develop diverse, equal and truly inclusive working conditions across Greater Manchester. By promoting the benefits of equality, diversity and inclusion in the workplace, it aims to support employers to create workplaces that embrace 7 characteristics of good employment in ways that ensure fair pay, opportunity and progression to all.

Flexa's mission is simple: Bring flexible working to everyone It isn't as simple as asking every company to tick a box; they understand that flexibility means something different to everyone. They're here to provide some clarity to help everyone find work that works for them.

myGwork is the business community for LGBT+ professionals, graduates, inclusive employers and anyone who believes in workplace equality. myGwork have created a safe space where their members can connect with inclusive employers, find jobs, mentors, professional events and news.

The Women In Tech Network provides inspiration, education, mentoring, networking and practical advice to empower women to build and grow their careers in technology and pursue their ambitions.
Learn more about our DEI partner organisations
What does Diversity & Inclusion mean to our people?